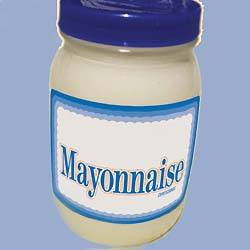 So, have you had that unopened jar of mayonnaise ever since your husband brought home the wrong brand 7 years ago?  Forget about it *she says in her best Italian mobster accent*
While most persons have heard that a Twinkie last forever on the shelf, but did you know that there are actually some other more common food items that have an unlimited shelf life? A little fact-finding mission with some manufacturers sure did surprise me and I'm sure it will raise an eyebrow or two for you.
What would you think if I told you that an unopened jar of mayonnaise is said to have an unlimited shelf life?  Seriously. That's exactly what the manufacturer's claimed according to a recent article by Real Simple Magazine. You may see a change in the coloring and flavor, but you won't be consuming anything nasty. Now I have to remind you that for a manufacturer to state such a thing, with all of the legal advice that they pay a pretty penny for, I'm surprised that they would make such a claim.  On the other hand, it's made me wonder why I don't make my own homemade mayonnaise more often? If the stuff in the jars can last as long as a Twinkie, then I sure do wonder what kind of chemical monster concoction I'm eating.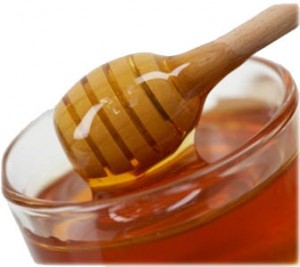 Most of you already know that honey has an indefinite shelf-life, even when stored in less than ideal conditions.  For those of you who get frustrated with your honey hardening/crystallizing, you can put the container in your solar oven, regardless of the external temperature, for about 20 minutes, and you'll have nice and smooth honey again. You can also put the plastic container in a pan of boiling water for about 10 minutes and you'll have no problems pouring it out.
The usefulness of brown sugar may seem to be frustrated when it gets hard, but just like regular sugar, it's still perfectly fine to use.  I do suggest that you store it in a low moisture environment that's cool. Personally, I like to store mine in a zip-lock Mylar bag with a brown sugar bear in it. While you do not want to store brown sugar or white sugar with diatomaceous earth mixed in, you can try this trick. Put the sugar in a Mylar bag and then place it in a bucket with just a sprinkle of diatomaceous earth on the bottom of the bucket.
I found it unbelievable that the makers of Hershey's chocolate bars said they would last 1 year from the production date. Come on now folks. What kind of an idiot do you think I am? We all know that there's no way a bar of Hershey's chocolate is going to last that long—unless perhaps you hide it and can't remember where you put it. *grin*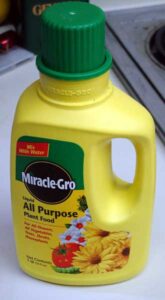 Ironically, if you've purchased that famous food for your plants, Miracle Grow, you can expect that to have an indefinite shelf life as well—even if it's stored in your garage.  This designation however, was only for the liquid, water soluble formula. Well, if the food can't last that long, at least the food for the plants which will grow food can, eh?
For those of you who find value in having nail polish remover on hand, you'll be happy to know that that too can be stored indefinitely—but boy, howdy, does it sure smell strong after a couple of years.  If you haven't discovered yet, nail polish remover is good for more than just the obvious. While these things may not make a bit of difference to your preparedness efforts, a friend of mine did just use it to "erase" a permanent marker/labeling error on one of my four gallon square buckets. It's also actually effective in removing permanent marker from non-porous surfaces such as the exterior part of your microwave when a 3 year old munchkin decides to write her name there. After reading an article in the "Ask Heloise" section of the newspaper many years ago, I joyfully discovered that nail polish remover will get rid of paint from your windows. (Don't you just hate how it ends up on there even when you're so incredibly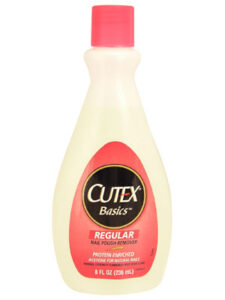 careful?) I've also used it to get rid of sticky residue from non-porous objects—even the chrome trim of a car after I mistakenly place a Ross Perot bumper sticker there eons ago. (Is that guy even still alive?)  While this thought may creep you out a bit initially, it will also remove stains from your fine china—of course you'll want to wash them really well before serving on them, Silly. Finally, at the risk of making this turn into a "101 Uses for Nail Polish Remover" article, I just have to add one more.  I have a flat top stove. So I've successfully used it on the surface to get rid of the accidentally melted plastic that ends up there if my husband makes a sandwich shortly after I've cooked something. Yeah, it's like the double insult if you ask me. I make dinner. He doesn't eat it, and then I have to clean up the melted plastic on the stove on which he uses to make his sandwich. *sigh*
As a reminder, water can be stored indefinitely so long as it's stored in a proper container.  The storage of water is a really important aspect of self-reliance to me and I don't want to risk not being able to use it later. So be sure that you don't take any chances and store it in the nice and thick, water grade storage buckets. If you have to start by using empty 2 liter bottles, go ahead, but you'll definitely want to keep an eye on them to watch for leaking after a couple of years. With the steep rise in resin prices the last year, you can expect to see more flimsy plastic being used in your formerly reliable containers. (note, it's not necessary to treat the water before putting it in the storage container. Instead, treat it before you use it.)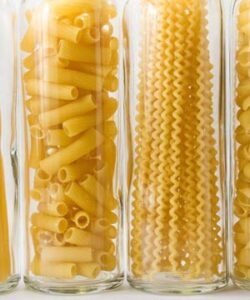 You may already be familiar with the other standard food items that can be stored indefinitely in cool, dry conditions are wheat, white rice, instant coffee, most dry pastas, dried corn, soybeans, baking powder, salt, and most bouillons.
In closing I probably should make my standard speech about expiration dates in general. There are not any set standard of regulations for the use of expiration dates. In addition, most expiration dates are created by attorneys, not taste-testers.  They are usually there only to prevent a lawsuit from happening. So take all expiration dates with a grain of salt. I have been using pancake mixes, cereals, canned vegetables and tuna, as well as a host of other products for several years well past their posted expiration dates and have been just fine. Use common sense and your nose and you should be fine.
© 2019 Of COURSE this post is Copyright Protected by Preparedness Pro. All Rights Reserved. NO portion of this article may be reposted, printed, copied, disbursed, etc. without first receiving written permission by the author. This content may be printed for personal use only. (Then again, laws are only as good as the people who keep them.) Preparedness Pro will pursue all violations of these rights just as vigorously as she does any of her other freedoms, liberties, and protections.