When a government plan is passed that I feel vehemently opposed to; when I hear of the levels of radiation in California water being more than 18 THOUSAND percent higher than acceptable standards; when I feel the intense squeeze on my finances as the cost of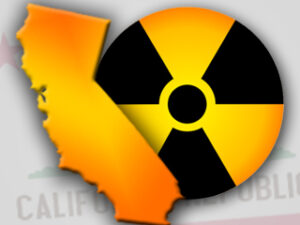 gasoline and essential grocery items skyrocket; when I'm confronted by the ludicrous foolishness of my fellowmen; or when a 12 year old girl is told for the 4th time that her Leukemia has returned--it's so tempting to feel beaten and completely helpless—unable to do anything to fix it or to change it.  Unfortunately, that mental "beat down" feeling is the worst response to the unpleasant happenings in our world, and certainly one of the least helpful. But such a response is common place today. It's my belief that such is the case because most people don't have a positive and helpful way to absorb all of the mess in their surroundings so they turn to voices and vices which may yell louder and distract from the appalling realities that we find ourselves surround by.
Addictions, obsessions, and diversions all temporarily help to block out the fear and the noise of the uncertain world. Unfortunately the only thing that such behaviors produce over time is a society in which one recognizes the latest American Idol contestant easier than his own neighbor, powerful addictions to drugs, food, booze, or pornography; feeling alive and empowered by a fullness of anger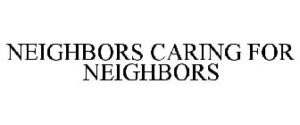 or rage; being medicated on some of the most dangerous drugs in history, reclassifying acts of friendliness and neighborly kindness as suspicious behavior, and being completely complacent in helping our fellowman. Is this the best we can hope for or is there a real, higher road to follow and more joyful way of living?  I certainly believe there is.
I'm 100% convinced that the best way to deal with such chaotic circumstances is to fight back with proactive preparedness.   It is my firm opinion that engaging proactively in activities which strengthen our self-reliance is the ONLY effective prescription for properly handling such trying circumstances.
Here's a story I thought I'd share with you to show the two sides of premise: The other day I was having lunch with a dear friend of mine. Though she only lives about 40 minutes away, I rarely get to see her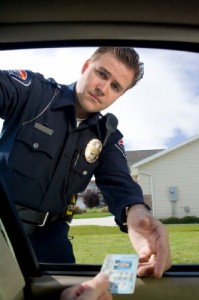 more than a couple times of the year. We were talking about preparedness (she brought it up, not me, believe it or not) and for some reason the conversation turned to the amount of lawlessness in our communities. As such I was reminded of some recent findings I had discovered.  I shared with her some information regarding how the law really defines "speeding" and what the legally defined consequences are for such a "violation."  I told her how surprised I was to see it right there in black and white, legal definitions enlightening me on this matter and informing me that some forms of widely recognized lawlessness isn't legally legitimate, rather perpetuated solely by a manipulated belief system. This was manifest when I came across the legally defined term for  "speeding "-- informing me that it was actually nothing like what I've been led to believe over the years. This turn in the dialogue took the conversation towards the rather unpleasant thought that there are many who exploit the ignorance and fear of citizens for financial gain.  My girlfriend quickly became uncomfortable with the conversation, labeled it as "heavy," and asked to speak about something else. I quickly complied, but as I made my way home I asked myself why I didn't actually "feel heavily burdened" as I learned and discovered more of these types of things—even in matters of misapplied law? Why was I still cheerful and pleasant whereas my friend felt heavy and down discussing such a topic? I find the same to be the case when discussing the price of food, fuel, medical care, etc. I'm perfectly fine discussing it, whereas some of my friends and family vehemently request that such a topic of discussion be stopped or forbidden from ever starting! Then it hit me. I realized that my state of mind and cheerfulness was because I was doing something to help ensure the direction of my future, not relegating it to someone or something out of my control.  So yes, while on one hand I may be "preparing for Armageddon", the fulfillment of the Book of Revelations, the "next big one", complete financial collapse, or even the loss of my spouse, I find that anything I can do proactively is me exercising my ability to CHOOSE today what my circumstances will be in the future as I deal with any likely scenario. Then I get to be happy and mentally at peace, not heavily burdened.  Sure, if I get sucked into the ground from an earthquake, there's not much I can do physically. But I can't help but think that when I'm on the other side I'd surely regret in hindsight if I had lived in fear and oppression with my time on Earth rather than being anxiously engaged in doing, being, and preparing.
There's a reason why the diagnosis of the condition "obsessive compulsive disorder" is rising rapidly in our society.  It's not that we're more crazy today than our ancestors, rather it's that we're being pummeled so much more today by unpleasant circumstances than we were in years past—mentally and emotionally. Too often things happen to us which cause us to look back and realize that we could have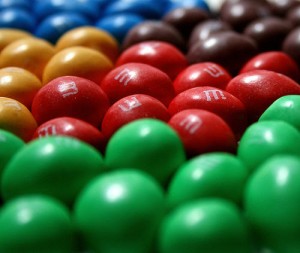 altered the outcome of that tragic scenario. (Whether that is accurate or not, the brain doesn't always differentiate.)  In fact, it's quite common for adults who were victims of child abuse (sexual, physical, or emotional abuse) to display OCD tendencies—because their mind craves control over their circumstances in order to compensate for the time(s) when they felt they had no control.  According to many mental health experts, this is the same reason why some people "lose it" or "snap" when they find themselves amidst a full-fledged disaster—they've lost control—it's been taken from them. (Note: such persons don't typically become instantly "OCD" in response to a sudden trauma because OCD is usually a condition which develops over time.) As I learn this, I can't help but reaffirm my belief that there's opposition in all things. As such I'm convinced that proactively engaging in preparedness isn't just about "having things" that one needs for comfort and survival, but about having CONTROL over one's comfort and survival—even in light of events which only have a chance of occurring in the future.  Taking such positive and proactive steps is so much more healthy for someone rather as opposed to feeding an OCD state of mind. It's also beneficial not only to the individual who does the work of Preparedness, but also for those they love and whom they may assist in the future.
Many people say gardening is therapeutic. While there's certainly plenty of evidence in support of the physical benefits of gardening, think about the emotional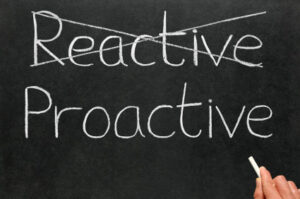 benefits of knowing that you can produce SAFE food, nutrients, and even medical aid for those you love?  That's the best kind of therapy in a world like today. We've just witnessed our second massive earthquake in Japan in less than a month. Millions of military households are under threat of missing a paycheck (or two, or three, or four) due to political jockeying. 78% of Americans feel like they are being lied to about the present state of financial affairs in our nation. We are involved in at least three (that we know of) international conflicts and all out war.  As a nation we've never been in more debt, and as households we've never felt more suffocated with debt and restrictions on financial freedom. Depression, obesity, and the rate of other deadly diseases only gets worse. Taxes are due soon. Our freedoms are being battered left and right.  Etc. Etc. Etc.  Yup, there's a lot to be concerned about, but remember, there are NO victims--only volunteers when it comes to being self-sufficient. If we CHOOSE to mentally check out, and instead, watch the latest reality television show, or get drunker than a skunk, or pick fights with others in order to direct our rage  (and cope) we will only make things worse for ourselves and the people we will need later on.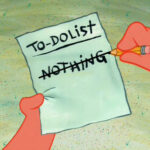 The fact of the matter is, there are a LOT of people who CHOOSE to mentally check out rather than make a difference in their future by their behavior now.  Such a person will only be confronted with an unnecessary demise sooner, rather than later, and worse, their lack of proactive behavior now may actually cost or compromise the life and well-being of someone they love in the future.  You see, there's no such thing as doing nothing.  Even no behavior has consequences, and I'm quite positive that nothing good comes from doing nothing in matters of preparedness. Doing nothing is still one end of the stick that one chooses to pick up—and there's always the other end with which to reckon.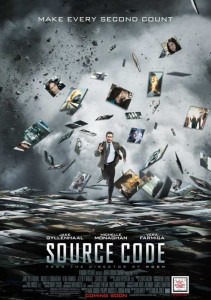 In consideration of this, I can't help but think of the recently released movie, "Source Code" in which a man goes to the future again and again in an effort to change the outcome of the lives and nation for which he cares. Engaging in proactive Preparedness efforts is a lot like changing the future. The really cool thing is we can do it again and again and again without the high-fallutin technology and make a difference with every single act regardless of how small or insignificant it may seem at the time.  We can mentally jump into the plausible future based on what we are witnessing in our world right now, see what it plausibly holds based on XYZ present circumstances,  and then WE GET TO DECIDE what we're going to do to counteract those possibilities which are unpleasant for us, OR we can refuse to see what the future may hold and accelerate our suffering. It really is up to us. As for me, yup, Preparedness with a mind focused on self-reliance is my Source Code.
© 2019 Of COURSE this post is Copyright Protected by Preparedness Pro. All Rights Reserved. NO portion of this article may be reposted, printed, copied, disbursed, etc. without first receiving written permission by the author. This content may be printed for personal use only. (Then again, laws are only as good as the people who keep them.) Preparedness Pro will pursue all violations of these rights just as vigorously as she does any of her other freedoms, liberties, and protections.