Warning: Food Supply and Affordability are Seriously Threatened
The Overview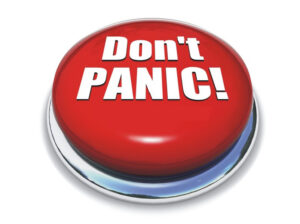 Why have I not written for several days? Well, believe it or not, it's not because of the television show that I've been preparing to have filmed by TLC, and it's not because of the extra radio shows lately.  It's not even been a time management issue and fortunately my health has been great. Unfortunately, my delay in posting something worthwhile is because I've been struggling with how to share the information I have in such a way that you'll be motivated to act, as well as those you love, and not do so in a panic.  
I've rewritten 10 pages of content over and over again, and while I stand by the information contained therein, I've been concerned about it's impact—especially since those of you who've been reading me for any length of time know that I tend to take the many false alarms I receive nearly daily in stride. By now you know that  I loathe the terms "emergency preparedness, food storage and 'wtshtf or teotwawki'" simply because I believe firmly that preparedness needs to be a methodical, peaceful and deliberate mindset—never to be successfully accomplished in one moment, and certainly not to be pursued solely in fear of some Armageddon-like event.I believe firmly that a daily awareness and effort to create a more self-reliant world is critical in developing one's ability to endure any other type of crisis. So, before I get into the bit that I've been gnawing on for nearly a week, I just want to make sure we're clear, OK? I do not advocate, nor believe in panic and it won't do you any good to do it either. OK? All that being said, I'm wasting valuable time in rewriting and rewriting and as of today know that I've just got to come out with it and let the chips fall where they may.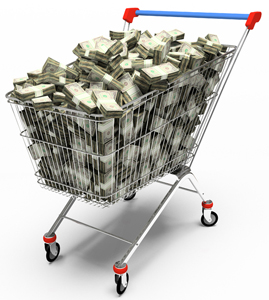 Point blank: We are in for some serious trouble with our food supply and consequently our ability to afford it on what we're presently earning.  This trouble isn't going to manifest itself in a year or two. Nope. We don't have that much time in this particular area. Rather, it's headed into our homes no longer than 6 months from now, and more likely to be obvious 6 weeks from now. Unless you're enjoying an income that can take a 40-50% increase hit in your essential expenses, then I'm certain you will not be spared the impact of this snowball that's rolling down hill, gaining in momentum and size; and it's coming right to our front doors.
So, yes, here's the straight talk, but understand that with a challenge always comes a solution. What can you do, in fact, what MUST you do to endure this pending time well?  Perhaps you need to stop giving yourself an unmerited "pass" for not doing more and instead make a concerted, prayerful, and focused effort towards getting your house in order. The good news is that there are still a LOT of viable solutions that will help you to circumvent some of the obstacles that this challenge will present. In fact, while I know that I will not escape it all together, I do know that thanks to prior preparedness efforts, I will not suffer as a result of this first round of challenges. With that said, in the coming week of articles I will give you a close up view of the various parts of the problem and I will give you some suggestions for detailed solutions.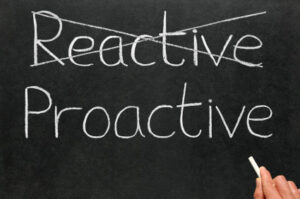 I hope that if you read nothing else I write, you will read this week's information.  To me it causes so many other things in my life to pale in significance—such as who posted what on Facebook, what color I should paint a room, and  how much weight I still have to lose before I go on nationwide television.  Instead I find myself hoping and praying that I can share the correctly chosen words to cause you to be proactive and to help you share some sound reasoning with those you love as to why they MUST likewise be proactive.
This past Saturday's Preparedness Pro Radio Show was covering the topic of a global food shortage. Not wanting to alarm anyone or cause a panic, I elected to study this topic extensively. I literally read over 100 different news articles, dozens of blogs written by person's who are ostensibly "in the know", viewed dozens of You Tube videos on the subject, and even conducted a few interviews with key personnel who could help confirm or deny if there is an imminent food shortage problem and if so, how severe would it be? I have to say, Folks, that my unwavering conclusion is that we're in for a very rough ride very soon.  As a part of this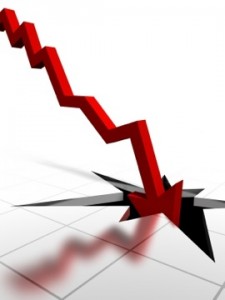 research, I read portions of several books which shed a more detailed light on some of the other times in the history of the world in which there was a famine, drought, financial collapse, crop destruction, etc. and what the consequences were in response to such scenarios. More importantly, I wanted to trace back through history WHY these trying times occurred. Sometimes it was a cruel act by Mother Nature. In some instances it had to do with warring nations or a dramatic shift in government leadership.  Some were created by an overconfident manipulation of a particular market. But I have yet to discover ANY time in history in which ALL of these elements were manifested and associated as an underlying cause of a financial depression. Nope, I'm sorry to report, Folks, but we've got the makings of a perfect storm that is going to be very difficult to endure for more than half of the world's population—that is unless some folks can get a bit more serious in creating a self-reliant world.
So, as far as the 10,000 foot view for the purpose of today's article here's the problem. We've got a serious GLOBAL shortage of food coming right at us, combined with some serious issues with various OPEC nations defying the "Petrodollar Agreement",  which is also combined with some highly strained financial times. I will lay out the dominoes for you one by one this week, but suffice it to say that ANY problem that could be happening right now, impacting our food supply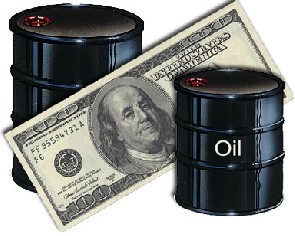 and our ability to afford it, IS happening right now.  The consequences are already in motion and cannot be stopped. All we can do is brace for impact in as much comfort and wisdom as possible. This couldn't be a more "perfect storm" and the complication I see in that is that it will necessarily trigger some even more serious turn of events which I've long discussed and addressed—this is in addition to whatever curve ball Mother Nature has in store for us.
So, in closing let me just say this. Keep an eye out right now for rice, dairy and meat items. If you get the slightest bit of pricing leeway in those items, I would stock up right now. In addition, I would use the sales and coupons, and food co-ops that you have available to the fullest extent. I'd also think twice about that $50 meal at a restaurant and any other non-essential purchase decisions. I have a sneaking suspicion that many of us will live to regret those spending decisions when we're faced head-on with this giant snowball crashing through our otherwise comfortable lives.
This week I will address the financial crisis that we're in, the imminent threat of serious food shortages—even right here in the U.S., what China, Mexico and Russia have to do with all of this, and lastly, some solutions which I know will make an impact for you right now!  More importantly to you perhaps is that I'm uniquely able to share some insights into this situation by nature of my international marketing and  finance relationships. I believe you'll give credence to what I have to share with you if you'll diligently read what I've got for you this week. So, unless you and everyone you know is all set with everything they need for a self-reliant life, I look forward to seeing you here each day this week as we work out our strategic counter-move for what's facing us.
See you tomorrow. Remember, peace in preparedness.
© 2019 Of COURSE this post is Copyright Protected by Preparedness Pro. All Rights Reserved. NO portion of this article may be reposted, printed, copied, disbursed, etc. without first receiving written permission by the author. This content may be printed for personal use only. (Then again, laws are only as good as the people who keep them.) Preparedness Pro will pursue all violations of these rights just as vigorously as she does any of her other freedoms, liberties, and protections.