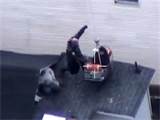 There's plenty of thundering, blowing, raining and hailing going on all over the country--though some areas sure could use MORE rain. I don't know about you, but I look at such instances as if they are giving us a much needed "trial run" to test out our level of preparedness amidst a  "surprise" situation that Mother Nature likes to throw at us.  And there are plenty of "trial runs" available. As we've already seen played out in the national news, the storm and tornado season is in full swing--not to mention the lightening strikes that are causing so many fires. Each year, the U.S. gets an average of 5.9 hurricanes, 1,000 tornadoes and 10,000 severe thunderstorms! But you and I both know that there are a lot of folks doing some CRAZY things and appear to have more spit than sense when it comes to being ready for a severe storm.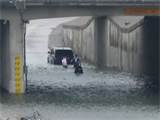 You know who I'm talking about. Perhaps it's one of those crazy people who get within 100 feet of a huge tornado just so that they can post the footage to YouTube. Or maybe you're familiar with those folks who go and purchase tons of batteries, beer, and band-aids at the last minute and THEN, after the storm has passed, they take it all back to the store for a refund. (Well, less the beer, I suppose.) I actually remember that happening after Hurricane Sandy--all of the city folks going crazy and buying all of the things that they should have had on hand in the first place, taking it all back the next day for a refund!  That's just nutzo!!  I don't know about you, but I'm looking at that scenario and shaking my head thinking "Hello! Mother Nature just gave you a dress rehearsal so you're not caught so vulnerable the NEXT time--and yes, there WILL be a NEXT TIME--and yet you're going to negate what little bit of preparedness you accomplished as a result of this experience and return it all??!" Yes, I truly did yell that at the TV one night.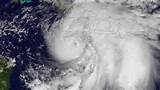 Then of course there's the situation in which a hurricane is predicted in an area that we all know is prone to hurricanes--and yet when the forecast comes, everyone is freaking out, going to the hardware store and buying up nails and plywood and such. I still don't understand that one. It's not like these folks woke up one day and realized that they were IN a hurricane prone area, right? So why in the world don't they just keep the nails and the plywood and such on hand in the first place instead of subjecting themselves to the craziness that goes on in the hardware store right before a coastal storm?? My husband would call that "dumb squared".
And then, of course,  you've got the people who JUST buy the beer and the cigarettes and decide that they're just going to party their way through the disaster. *Sigh* Such persons give me the greatest angst as they later risk the lives of good men and women who have to RESCUE their behinds from off the top of the roof! (That one makes me grrrr...)
How about the folks who play in flood waters that are moving fast? How about the woman who says she's going to stay put because she doesn't want to miss the latest episode of "Honey Boo Boo"? (True story!) How about the folks who think that they're actually going to be ABLE to find food and batteries and such in the stores or the folks who say "FEMA will rescue me!" --as if it absolves them from taking any responsibility for their own safety and well being? I won't share any more with you because in doing so I might just ruin YOUR CHANCE to win a great giveaway we've got to share with you.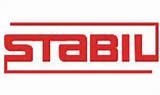 You see, today the good folks at STA-BIL and Start Your Engines! have a little giveaway that they are going to give to one of YOU who makes a comment below and shares an example of what NOT to do when faced with a severe storm warning.  That's right! You just might be rewarded with $90 worth of prizes, as well of some great storm preparation education, just for sharing some of your "shaking your head" moments.  (Let's face it. There aren't a lot of audiences who will actually GET the "dumb squared" part of your scenario. So now's your chance to unload! :-) And I'm even going to let you "unload" as many as three times. That's right. You will be entered to win each time you comment BUT--you can only comment a maximum of 3 times and each time you comment it MUST BE A DIFFERENT scenario of what kind of dumb things that people do amidst a severe storm warning.
Just to be clear--each time you comment ON THIS ARTICLE you'll be entering to have your name drawn in this STA-BIL/Start Your Engines! Giveaway, but each comment MUST have a different scenario. Got it? Good!
This special Storm Preparation Giveaway Prize is provided by the makers of STA-BIL and Start Your Engines! which helps keep small engine equipment like generators and chain saws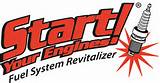 working when you need them most!  And one of our lucky readers is going to with the following package that STA-BIL and Start Your Engines! has put together--a value of more than $90!
This special Storm Preparation Giveaway Includes:
STA-BIL Ethanol Treatment
Start Your Engines! Fuel System Revitalizer
So go down below and share with us some of your experiences with the dumb things people do amidst a severe storm warning--posted by midnight on July 12th, 2013, and you just might find yourself a benefactor of those crazy things that people do. After all, it's about time, right? *grin*  (The winner will be announced the following week).
Disclaimer: The items featured in this giveaway were provided by Gold Eagle Co. and will be sent to the winner directly by Gold Eagle Co. I have not been compensated for this post in any other way. I'm just doing this because the nice folks at Gold Eagle Co. put together this nice opportunity for one of you. *grin*
© 2019 Of COURSE this post is Copyright Protected by Preparedness Pro. All Rights Reserved. NO portion of this article may be reposted, printed, copied, disbursed, etc. without first receiving written permission by the author. This content may be printed for personal use only. (Then again, laws are only as good as the people who keep them.) Preparedness Pro will pursue all violations of these rights just as vigorously as she does any of her other freedoms, liberties, and protections.