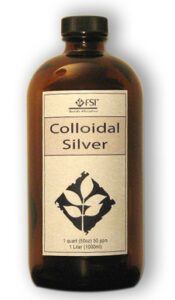 I get asked frequently for my opinion about colloidal silver and its use against all kinds of ailments--more specifically about fighting the flu, cold, chills, etc.—especially this time of year.  The fact is, yes, I have colloidal silver and I have used it periodically over the last couple of decades, however, it's not exactly something I've been comfortable relying upon exclusively.  The reason for this is because I haven't found any brand that has the shelf-life I require in order to invest in something like that. If I spend the money on an alternative health care approach I need it to last on the shelf and maintain its efficacy.  Well, the good news is that now I no longer have to spend a small fortune buying and replenishing my supply. I can now make it myself for a pittance and with some very simple supplies.
Now, before I get into all of that allow me to share a bit about colloidal silver for those of you who may not be familiar with it.  Everything that I've ever read on the topic supports the notion that silver has been used for health purposes for several thousand of years. In fact, there's quite a bit of history available from the Babylonian and Greek cultures which elaborate extensively on its use. Mind you, I'm not exactly what someone would call a "joiner" so just because "everyone's been doing for a long time" isn't necessarily sufficient reason to use it in my book. I'm more of a "hard evidence" kind of gal, but I figure that the medical experts of the Babylonians and Greeks most likely didn't have the undo pressure from the news media and the American Medical Association to endorse the use of silver. Thus chances are, there's some merit to it.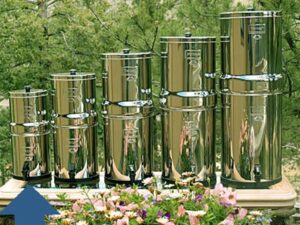 I came across several accounts of the use of silver coins in the bottom of wells to ensure quality drinking water as well as adding it to pitchers of milk prior to the use of refrigeration in order to make it last longer (In fact, it was this initial bit of study that led me to understand the merit in bottling one's own butter). You see, real silver has a neutralizing effect on bacteria. During the Roman wars, the medical personnel (the equivalent of today's field medics) would use silver-infused liquids to heal even the most serious of wounds. I simply have not been able to find anything to dispute the neutralizing effect that silver has on bacteria.  It makes complete sense to me after all, because I know that silver is a mineral and bacteria simply cannot thrive in a mineral environment.  Perhaps this is exactly why I love using the Berkey Water Filters which offers silver-infused filters to ensure a thorough purification process of even the smallest of germs and bacteria. Even NASA utilizes silver in their water filtration systems.  It's also why I use mineral make-up, including in my mascara—I simply can't stand the thought of putting bacteria on my skin and into my pores.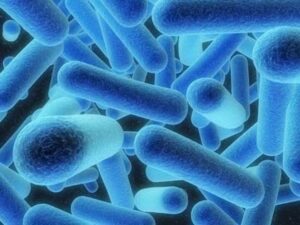 One of the bits of research that really got my attention was actually when I discovered what the FDA almost did—they were almost successful in making colloidal silver available only through a prescription from a licensed medical practitioner. Feeling quite familiar with the shenanigans of the FDA, I have to say that this bit of news got the better of my curiosity. "Why in the world would the FDA attempt to lay a financial snare to users of colloidal silver if it was all just a bit of hooey?"  At first I thought their failure in barricading colloidal silver was simply because no one would have been able to patent such methodology thus there was no financial gain, but in actuality I've concluded that the primary reason why such licensing did not take place was because the FDA did not want to appear to endorse or substantiate any substance which had been considered "alternative medicine" for so long. They FDA authorities decided that such an action would open up a Pandora's Box in relation to all of the alternative cures for diseases and everyday ailments which they had so methodically denigrated over the years. Too many times they had come down so fiercely on such alternative methods. It would simply be a public relations disaster with long-term consequences for them to substantiate any portion of the alternative world of medicine. The concern was that they would prove themselves fallible in this one regard which would set an uncomfortable precedence for many other non-mainstream methods which they had so effectively scorned. So, to be completely frank with you, this little bit of information was highly convincing to me that colloidal silver had merit—especially when combined with litany of other research that's available out there. (Fortunately, the FDA has officially classified colloidal silver as a pre-1938 drug, and thus not subject to regulation so long as standard manufacturing processes are utilized.)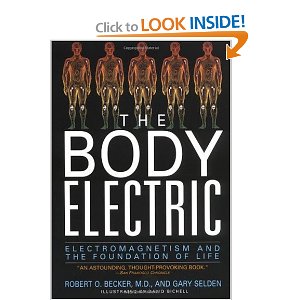 Ideally we all have a level of .001% of silver in our bodies. It's consumed through the foods we eat—although has been shown dramatically depleted in most mainstream produce we consume nowadays, and more abundant in organic, healthier grown options. Dr. Robert Becker, M.D., author of "The Body Electric" convincingly links the connection of a compromised immune system with bodies that are seriously deficient in vital minerals including silver. He advocates the use of silver because his research found that it neutralizes even pathogenic bacteria strains without compromising the integrity of the cell walls—unlike anti-biotics which break down the cell walls. It's also been proven to be an effective foe against numerous fungi. Silver is used combined with ointments by hospital burn units all over the U.S.  (In fact, it's for this purpose which I primarily use colloidal silver now.) Silver has actually been demonstrated to rebuild damaged cellular tissue.  It's also been proven effective against a broad spectrum of infectious diseases.  I've seen wonderful results even for individuals who are fighting pneumonia, when combined with other effective alternative care methods. The effectiveness of colloidal silver is primarily contingent on the size of the silver particles which are suspended in the liquid. If they are too big, they will be essentially useless. They also must have an electrical charge to them in order to be effective. This goes back to the whole "every single cell has a frequency/megahertz. The lower the frequency, the more diseased the cell." I would caution anyone from purchasing any colloidal silver which uses powdered silver.  Powder simply settles to the bottom and thus eliminates the "colloidal" requirement for effectiveness. The great aspect about colloidal silver is we haven't yet found a bacteria strain that is immune to it. The reason is simple. As stated before,  bacteria simply cannot survive, let alone thrive, in a mineral rich environment.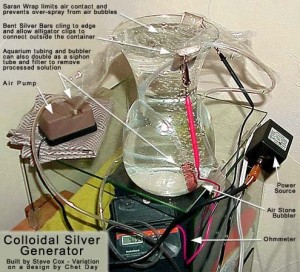 Of course there are plenty of examples of folks who violated the fundamentals of common sense and overdid on their intake of silver. But frankly, in my mind that's not the worst thing that could happen to someone.  After all, it was the over-consumption of silver which created the term "blue blood" when referring to royalty.  Those who were extremely wealthy ate off of pure silver plates and as a result, they literally would have a blue hue to their skin color. Also, researchers are consistent in mentioning that there has yet to be any evidence that silver interferes with other medications and treatments a person may be using for balancing their health. OK. So how can you simply make your very own colloidal silver? (After all, it's all about self-reliance, right?) Well, fortunately I don't have to write all about that because it's already been done! (Thank you, Steve Cox!!!) To get complete directions simply click here. You'll also get a bit more information on the topic of colloidal silver at this site. Be sure to click on the expanded directions for the DIY Colloidal Silver Generator—the Saran Wrap really does make a difference. Enjoy!
Also, here's a YouTube video I enjoyed watching on the topic as well. https://www.youtube.com/watch?v=Acpvp_8gwlw
© 2019 Of COURSE this post is Copyright Protected by Preparedness Pro. All Rights Reserved. NO portion of this article may be reposted, printed, copied, disbursed, etc. without first receiving written permission by the author. This content may be printed for personal use only. (Then again, laws are only as good as the people who keep them.) Preparedness Pro will pursue all violations of these rights just as vigorously as she does any of her other freedoms, liberties, and protections.