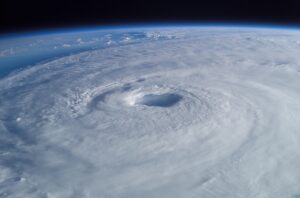 The SARS outbreak in China. Hurricane Katrina. The Great Depression. The Gulf War. 9/11. The paralysis of all air traffic as the result of an "minor" volcanic eruption. The Indian Ocean tsunami. The Revolutionary War. The Cuban Missile crisis.  The Haitian earthquake. And dare I mention what I've come to label as "The TSA Invasion?" What do all of these things have in common? Well, to me, I think that all of these things are the shadow of more serious things to come.
There's the saying that "history repeats itself." While I actually believe that's accurate on a more compounded basis, I believe that history is simply a sneak peek of what's to come. To be frank, I believe this more poignantly on a spiritual basis.  I believe that it's the result of a loving Father in Heaven who has attempted to give us all a dress rehearsal here and there in hopes that we can learn for more serious challenges. But regardless of what your personal belief is in this instance, I certainly hope that we can all agree that there are certainly some key lessons that we can learn from all of these occasions.  Even more importantly, I feel a drive to actually study history to become more aware of lessons learned and not make the same mistakes.  After all, how can we be "prepared for the worst" when we're somewhat manipulated as to what versions of events we see?  I feel strongly that I have a responsibility to get quality information so that I can see clearly. Allow me to share some examples of what I'm talking about.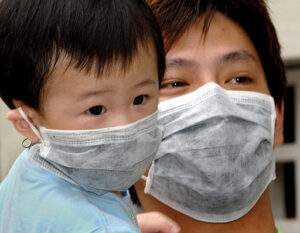 Let's take the SARS outbreak as an example.  Here we were in the U.S. minding our own business and we didn't even hear anything about SARS until it had impacted over 10% of the Chinese community. Also, the initial news broadcasts didn't present it at the appropriate level of concern that I personally felt it merited. To give you some perspective on that, understand that it took the Chinese an entire 18 months to eradicate SARS from their country. This means that there were some serious travel and social restrictions that had to be put into play in order to combat this pandemic.  What might have happened if they had actually quarantined everyone to their homes for a few months in order to eliminate the spread of the virus?  Might a watchful authority in our nation be inclined to do just that with the lesson learned that 18 months might be too long to wait for a serious virus to be eliminated?
If we look at all of this as a shadow of something to come, a dress rehearsal if you will, I can appreciate that something very similar could conceivably happen in the future, right in my own backyard.  As a matter of fact, I think that we have even received another shadow dress rehearsal last year with all of the hype about the H1N1 virus. So, what can we assess and learn from this instance?  Well, I believe that we certainly need to be taking the threat of this seriously and there's no better time to do so than when it's nowhere near our doorstep—although in reality, there are far too many instances that "sneak up on us." Regardless, the time to prepare for something like this is before everyone is in a panic, oxygen masks are in scarce supply and particularly before an unknown vaccine is thrust in your direction as the "only answer to the problem."
I also feel that the slowness of the dissemination of the news in our own corner of the world teaches us that we need to reach out to alternative sources of news in foreign nations who may not have the same motivations to censor such information as our own backyard may, for whatever reason that may be. I think exposing ourselves to international views and information is an ideal situation to be forewarned.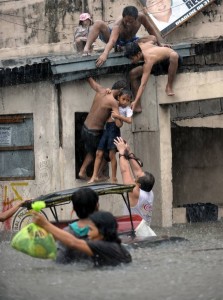 Additionally, I think we also need to establish specific boundaries for ourselves for various scenarios rather than wait until a panic is thrust at us. For example, by the time the so-called authoritative World Health Organization had shared information with the rest of the world about the extent of H1N1 virus infections, it was "already too late" by their own claim, to stop it from spreading further. Now frankly, I personally thought this incident was highly orchestrated, BUT there still is the "dress rehearsal" of the Spanish Flu which spread over multiple continents in a matter of only a handful of months at a time when international travel and shipping was not even available yet.  So the likelihood of this same type of scenario, in which the powers that be take it upon themselves to decide what and when they will disseminate information and what tone that information will take, I think it's important that we think through scenarios and decide for ourselves what specific series of events will trigger specific action on our part.
Lastly, in light of the vast amount of history which conveys similar events, I feel that it's imperative that we NOT plan on help or assistance from traditional venues such as local hospitals and emergency services, governmental or law enforcement.  I think that we have ample instances which give us reason to assume that if there's any event serious enough which will strain these services we must be prepared to be sufficiently self-reliant to ourselves as well as a resource to others. Along this vein I am studying the cause and effect of some of the worst pandemics in history in an effort to prepare for them with effective alternative remedies.  While this may be viewed as "quackery" by medical organizations in my own nation I feel fortunate that 80% of the rest of the world readily accepts, practices, and provides studies from which I can learn and be better prepared.
This same type of thought process is prudent for any of the other scenarios which I mentioned as well as those which have taken place in your family history.  Rather than panic about what I don't know, I find a great deal of peace in believing that God has provided His children with a shadow of things to come so that I don't have to be clueless and helpless when events inevitably escalate.
© 2019 Of COURSE this post is Copyright Protected by Preparedness Pro. All Rights Reserved. NO portion of this article may be reposted, printed, copied, disbursed, etc. without first receiving written permission by the author. This content may be printed for personal use only. (Then again, laws are only as good as the people who keep them.) Preparedness Pro will pursue all violations of these rights just as vigorously as she does any of her other freedoms, liberties, and protections.