When it comes to properly using essential oils, I really like to study them so that I can act quickly and/or confidently in my goal of medical independence.  While most persons are familiar with lavender, lemon, and tea tree oil, I find that birch essential oil is frequently one of my favored selections.
First of all understand that while there are countless essential oils available out there,  many of them can benefit the same part of the body. However, while some essential oils cover a wide spectrum of the major body functions, some are more perfect for helping a particular ailment than others.  Such is the case with birch essential oil, more specifically Betula lenta L. It's  hard to find naturally as even the most abundant sources of birch are being replaced with other types of trees that are expected to aid more in the prevention of soil erosion. But fortunately for a lot of folks, it is still available.
FDA Doesn't Help when it comes to Essential Oil Labeling
First of all, a warning.  The FDA allows an essential oil to be called "pure" when there is as little as 10% of a pure, non-synthetic essential oil--yeah, that's why we should trust them blindly, eh? Anyway, this is particularly important when it comes to this wonderful essential oil. Oh yeah, and then to add more problems to the mix,  you have folks who have created their own terms for "pure" essential oils as well—thus creating their own testing criteria and awarding themselves with their own approval. (Fancy that!) If you ask me, I think that's a bit like the salesman creating the prices and driving awards of their own cars.  So be careful in your selection. OK? If you take a whiff of birch essential oil, you will no doubt compare it to the smell of wintergreen.  Pure and potent birch essential oil isn't easy to come by. In fact, I was recently at a 3-day convention in which an essential oil company had 2,000 distributors yelling and screaming with joy because birch essential oil was restored to their product line up, BUT everyone could only purchase a maximum of 20 milliliters because it was so hard to come by.
The process of producing high quality birch isn't exactly an easy one.  Betula lenta L.—the ONLY botanical form of birch essential oil I'd recommend to a friend, requires an extraction of a tar-like substance from the inner bark of the birch tree. Keep in mind that not every part of the birch tree provides key medicinal qualities. In fact, the flavor of wintergreen in Wrigley's Gum, is extracted from the birch tree. Unfortunately, the Wrigley's company discards the medically beneficial part of their botanicals and uses a familiar perfume to flavor their famous wintergreen gum. My point being, that in order for a birch essential oil to be genuinely pure AND potent, it cannot contain any synthetics, any wintergreen, or any other carrier oils. It should contain 100% of the medicinally beneficial birch oil only. When it comes to birch oil in the marketplace, I'm quite suspect about the quality of it. Understand that when an essential oil provider says that theirs is a "pure birch", pure is a relative term. Wintergreen harvested from the tree is indeed pure. However, it's useless medically in some cases can be seriously harmful if combined with camphor--a common adulteration practice in the essential oil industry. So, be 100% sure that you are getting the real thing when you use it.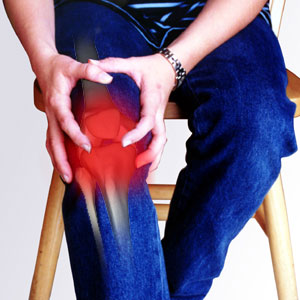 Well, one of the first things that comes to mind is that it's been clinically proven to be capable of stimulating the regrowth of bone, making it ideal to help the recovery of foot surgeries, hip replacements, and even poor teeth. Yes, I did say regrowth of bone.  I have a few chiropractor friends who faithfully use a quality birch oil in their practice.  Not surprisingly, it also aids in making bones stronger, less brittle.  Bone spurs don't stand a chance against consistent application of a quality birch oil. Even better, birch is a well-known analgesic and is ideal for aiding painful bone pain.  Yes, this does mean that it's very helpful with arthritis, rheumatism, and gout. It is also helpful for gall bladder pain. It will also aid in eliminating the calcification in the joints. It's one of the first ones I reach for when I have pain in the arch of my foot or in my back along the lower spine. Two years ago I was in a serious auto accident an it did a number on my neck. With the birch, I've been able to eliminate the expensive nerve block shots that I could get at the doctors and instead use something that's beneficial in many more ways to my body. All I do is rub one drop on my tender area of my neck morning and night.  Once I started using birch and two other essential oil blends, my migraines stemming from the pain of the accident have completely disappeared.  It should be no surprise that it's also great for bad breath. Because birch oil is an anti-septic as well as an anti-bacterial, I can now save my liters and liters of Listerine that I keep getting for dirt cheap for other persons in need and use the birch oil when I'm brushing my teeth.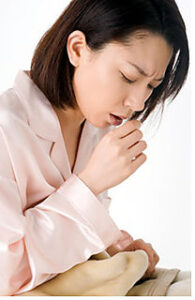 Stepping away from the skeletal/bone benefits, I find that the constituents which target the bone areas of the body are also very effective in aiding in the relief of the lungs. Birch is one of those. (As is Ravensara--especially for long-term allergy and other respiratory problems.) It supports our body's system when fighting bronchial congestion. Since it possesses proven anti-inflammatory benefits, this is ideal for chest congestion, mucus build-up, pneumonia, bronchitis, and other respiratory problems. It's especially effective if it can be applied and than have a hot compress placed on top of the chest or back in the area of the lungs. A friend of mine recently dislocated a joint of his finger on a construction site. He called me to ask which of his essential oils would be helpful after he pushed the bone back into place (such a he-man, he is). I suggested the birch oil to prevent the joint from swelling and constantly moving the finger back out of place. Later he shared with me that he had NO swelling so long as he applied the birch oil 3-4 times a day.
When combined with helichrysum essential oil, birch is a worthy opponent to carpal tunnel syndrome. In the same car wreck that did a number on my neck, I was gripping the steering wheel in such a way that when I was hit in front, the steering wheel pounded on my nerve endings at the base of my palms, thus giving me instant carpal tunnel syndrome. Since I still work long days on the computer, I'm very grateful for these two non-chemical aids that have completely alleviated my carpal tunnel pain—especially since the only other option I was given was surgery! The other day my knee popped and it hurt nearly to the point of swearing. Yes, I refrained. But I'm afraid I refrained primarily because of the relief that the birch brought me rather than my commitment to not be the token potty mouth in the family. If I have a bout of inflammation I use some lemongrass essential oil and then follow it with birch. Works like a charm. Keep it in mind folks that if you use a premium quality essential oil you should only have to use ONE DROP of it at the onset
of an "ow-wee"  in order to see some immediate relief of a particular pain. Something like a headache, surge of nausea, feeling faint, or even just a bad mood, you should be able to nip it in the bud with only one drop of oil on the bottom of the feet or directly on the affected area. The reason being is that a quality, potent essential oil enters the blood stream within 30 seconds. Thus it can immediately provide nearly a quarter of the new and necessary oxygen to a cell. That's powerful. If there are any synthetics in the oil, the body will reject it like an unfit kidney.  It doesn't even get a quick visit. It's directed immediately to the liver.  Chronic, long-term ailments such as a toxic liver, Candida, pneumonia, depression, or Multiple Sclerosis will require consistent application over several days, weeks, or even months in order to experience physical or emotional benefits.
Lastly, I want to mention the benefit to hair growth that birch presents. With all of the chemicals I've been putting in my body for the last 3 years for some other medical issues, one of the side-effects was the loss of a lot of my normally thick and fast growing hair. Just a drop of birch oil in my shampoo has helped heal the scalp and has delivered me from some embarassment by quickly restoring hair growth. (now, if I could just get the gray to run away, I'd be content). A study 2 years ago found birch oil was effective against inflammations, rheumatism, and urinary disorders.  They also concluded that it was good against staph infections, e-coli, and Candida.  Lastly, they claimed that it was "an important resource of sesquiterpenes." Sesquiterpenes are able to cross the blood brain barrier and thus aid in mildly balancing mental and emotional disorders. (Department of Pharmacognosy, Faculty of Pharmacy, Anadolu University, 26470-Eskişehir,Turkey "Studies on Betula Essential Oils")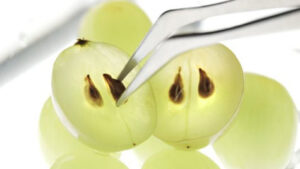 Just as a caution, I would use caution when using birch on pregnant women. Every once in a while, someone will be allergic to methyl salicylate which is a key constituent in the birch oil. Also, I would not use birch oil on epileptics.
Lastly, birch can have a tingly or almost burning sensation when applied to sensitive areas of the body. As such, I recommend the use of a carrier oil on such sensitive areas of the body to use at the time of application. The carrier oil I recommend should be grapeseed oil or a gergelim-baru blend. You could also use olive oil or jojoba oil.
Well that should give you plenty food for thought on this particular essential oil.  I'll try to feature one regularly so that you can feel like you're gaining some traction in your medical preparedness efforts.
P.S. No, not a single thing I've said in this article has been approved by the omniscient FDA, nor will it ever be so. However, there's a wonderful world of published scientific research available to support all of my claims, not to mention quite a few personal case studies. That's good enough for me.  Have fun in your own little rabbit hole of research. *grin*
© 2019 Of COURSE this post is Copyright Protected by Preparedness Pro. All Rights Reserved. NO portion of this article may be reposted, printed, copied, disbursed, etc. without first receiving written permission by the author. This content may be printed for personal use only. (Then again, laws are only as good as the people who keep them.) Preparedness Pro will pursue all violations of these rights just as vigorously as she does any of her other freedoms, liberties, and protections.