Yes, I've been a bit absent lately. But I have a really good reason and perhaps you might even be happy with the fruits of what I've been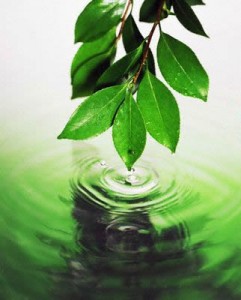 working on. If you haven't heard, I'm a big proponent of using essential oils for a myriad of health care and wellness needs. They are the oldest known forms of medicinal aid we have on record and they are still being used regularly by medical professionals in Europe and parts of Asia.  My problem though, while researching them for over a decade, was that I kept trying them and they didn't work for me. Frankly, I had thought that I was just the exception to the rule and still foolishly purchased thousands of dollars of what I thought were the best quality oils at the time in hopes that they would help someone else, someday, when traditional medical care would not be available.
Essential Oils Constituents
Although discouraged with my own health issues,  I  continued to study essential oils. I felt strangely drawn to it and felt like I still had more to learn in order to be fully functional in their use. As a result I came to realize some critical aspects to the harvesting and manufacturing which would make all the difference in the world as to whether or not my body would respond to them. This was a BIG discovery because if finally gave me hope—hope that I wasn't a lost cause. Instead I discovered that there is so much adulteration in the industry that less than favorable effects can easily be realized.  More importantly, I discovered that  based on the constituent science of essential oils, I  needed to be very picky when deciding to purchase essential oils. Rather that look at the glitzy advertising or the number of persons who "Like" it on Facebook, I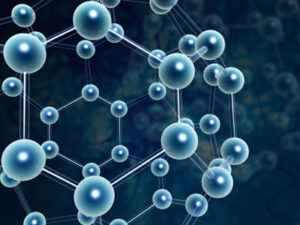 discovered that the key to having essential oils actually work in my life was to make all of my purchasing decisions based on the constituent make up.
Constituents are the chemical elements which are found in an essential oil. Most of us already know about constituents. We know that water is made up of hydrogen and oxygen constituents. Well, essential oils are the same, and there are constituents that we want to have in our oils at a level of specific percentage in order to be most effective on our bodies. Likewise, there are those constituents that we do not want in high percentages in or on our bodies; as they can harm, rather than help. All essential oils have hundreds of constituents in them, in fact rose oil has so many constituents, not all of them have even been named, let alone fully explored from a therapeutic benefit perspective.
The inherent constituents of an oil are important to know, but it's also imperative that we understand what the primary, active, and passive constituents are in each oil, because that will give us the most obvious characteristics of a particular essential oil which will then give us some idea as to whether or not we want to use that oil. Understanding the constituents will also identify which body system the oil will be attracted to work as well as how each oil will interact with each other.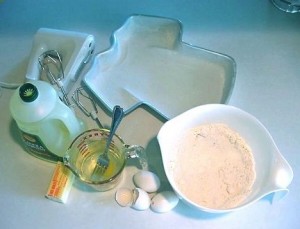 In some instances you'll have the same constituent in different oils, they may even be primary constituents, but  they will behave very differently as a result of  the synergistic effect that takes place when they come together.  As an example, there's a lot we can do with flour, water, butter, and sugar, right? What makes the difference between a cake or a pie crust is the amount we use of these items, right; and in some cases it's just as important to know what kind of flour (wheat, white, pastry, bread) we're using, right? Well, the same is the case when it comes to understanding the various constituents in the essential oils and how they will affect our health and wellness.
Here's an example. There are over 500 different species of eucalyptus oil (which is the one oil that I use every single day no matter what). But I deliberately use the oil that comes from the eucalyptus radiata species. This species should contain a primary amount of the constituent 1.8 cineole if it's not been adulterated by other inferior oils.1.8 cineole is responsible for attacking and killing the harmful bacteria and viruses in the respiratory system. Now, the 1.8 cineole I use has an astounding 83.41% 1.8 cineole, which explains in part, why, when I put a drop across the bridge of my nose, my sinus pressure is almost immediately relieved.
Now the radiata species contains plenty of other constituents, too which act as the activating constituent and the passive constituent. But one of the constituents that I'm always mindful of in eucalyptus oil is the amount of camphor because if it's present in excess of .05%, it could prove harmful to the respiratory system, even so much as it could stop the breathing of a small child within minutes unless properly combined with other constituents. The radiata species I use only has .023% camphor. That's fine; just enough to help escort the other constituents to where they need to go and actually assist the 1.8 cineol to do its job.  We all know that a little bit of some things are actually good, such as the salt in a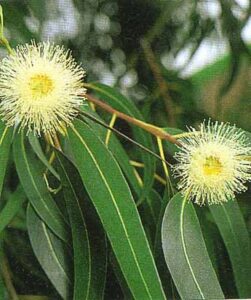 great bread dough recipe.  The salt is necessary, but if it comes into contact with the yeast prior to being mixed into the flour, it will kill the yeast.  The camphor constituent is very similar.  Now, the species of eucalyptus globulus has a smaller percentage of the 1.8 cineole at only 62%; but worse, it contains 24% camphor! Now that could be problematic. Even more alarming is when you discover that due to the lack of integrity in the world of essential oil manufacturing, a manufacturer can legally label a bottle of Eucalyptus Essential Oil as "100% pure"; they can even go so far as to label it as "eucalyptus radiata" so long as 2% of the contents of the bottle comes from that species. But guess what? The rest of the bottle can be filled with the globulus species with no requirement to tell you otherwise. Why do they do this? Because the globulus species is much less expensive than the radiata. Diluting the oil in this manner makes it more profitable to the manufacturers but significantly less reliable to you. It's this kind of adulteration practices that cause some to believe that they are "allergic" to a particular essential oil, when in fact, they are more than likely allergic to the presence of a harmful constituent or other adulterant that's been added.
The Impact of Essential Oils
Once you understand the role which constituents play in the effectiveness of essential oils, it's likely easier for you to accept their impact on the body just as a matter of fact as any other scientific constituent. I've had some people label essential oils use as "snake oil" or "woo-woo" practices. Unfortunately, the poor practices of the essential oil industry gives plenty of credence to such skepticism.  But if you look at the make-up of an essential oil on a scientific basis, then you can make informed logical decisions. We don't question whether or not the constituents of hydrogen and oxygen allow the digestive system to work more efficiently, or to satiate thirst or dehydration in the body.  The identified constituents in essential oils are just as known through centuries of research and use—something that none of the pharmaceutical companies can claim today.  Admittedly though, the problem is that too many essential oil manufacturers only possess and provide the most "end result" kind of information on their product such as "lemon essential oil is a deodorizer" without any measure of knowledge on the actual constituent makeup. I've heard far too many essential oil manufacturers try to tell me that all oils are the same and they all come from the same place in the world, etc.  To make such a ridiculous statement as that is to show one's ignorance of the hundreds of species of botanicals there are in the world; AND also be naïve of the fact that the harvesting practices make a huge difference in the level of those constituents too. For example, lavender plants will posses a greater percentage of the highly beneficial constituent linalyl acetate if it's harvested at 5,000 foot altitude. Growing and harvesting it in the deserts of Utah will dramatically change the constituent profile. As another example, German Chamomile should posses a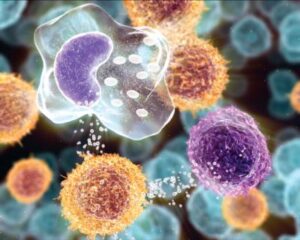 dominant percentage of alpha-bisabolol-oxide which works so amazingly on managing inflammation of the skin and the muscles. However, if it's not hand-harvested between the hours of 2 a.m. and 4 a.m., then this fabulous constituent is rendered useless as the light and heat of the son greatly diminish its ability to communicate at the cellular level.
If you really want to be knowledgeable about the use and application of essential oils in your life as well as the quality of them, then you'd do well to become more familiar with the constituent make up. Instead, today we usually are only given the empty "sizzle" of a particular essential oil such as Birch oil, for an example. It's the constituent of methyl salicylate that targets the bone and teeth in our body and acts as an anti-inflammatory there in.  An effective Birch Oil should have a predominant amount of this constituent in order to enjoy the positive reputation of Birch oil. However, due to the fact that there are only two essential oil manufacturers in the world that have a corner market on the resources for Birch oil (one in the U.S. and one in Europe), most times when you purchase a birch essential oil its diluted with it's fragrant look-alike, Wintergreen. Wintergreen typically contains just under 100% of methyl salicylate. At this level, and without any of the activating and passive constituents to work with it effectively, you'll find yourself facing liver failure before you enjoy a complete regeneration of your skeletal system.  Again, as a comparison, we know wheat is good for our bodies, but if taken exclusively and without sufficient water in the body system as well, a person will die of dehydration within 30 days.
The fact of the matter is, the typical traits that are shared about essential oils are subject to alarming inaccuracies unless the descriptions are based upon the specific constituent make-up of that oil. To broadly state that lemon essential oil is a deodorizer is to be naïve without having a grasp of whether or not the oil contains a primary amount of limonene, then beta-pinene as the activating constituent, and then gamma-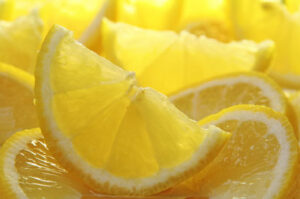 terpinene as the activating agent. If any of these three agents are off in their dominance levels, then you only have an oil that smells like lemon, not an oil that deodorizes the air or gently cleans out the liver.
After having studied the composition and the impact of essential oils for over 10 years now, I have to say that I am truly what some may call an "essential oil snob." I can no longer just look at a label and assume that just because it says it's "rose oil", that it is 100% rose oil without the adulteration of the very cheap-o oil.  If I'm going to bet my life on the efficacy of these tools, then to me it makes sense to be very familiar with them. I'm only willing to spend money on botanical products that I know will be beneficial to my body.
So what does all of this have to do with what's been keeping me so busy lately? Well, I finally "wrote the book"—literally—on the constituent make-up of each of the essential oils that I use—the only essential oils that I use—because after 10 years I only found one company that actually treats their essential oil manufacturing with the appropriate reverence that I feel is necessary in this world. I mean, after all, aren't people basing their lives on whether or not those labels and pamphlets are correct? I have to say that this was indeed the most difficult writing assignment I've ever done. There were so many times that I thought I was writing in ancient Hebrew; and I struggled to better understand the scientific terms, parts of the body, etc. But I can honestly say that I'm 100% proud of the end result because now people can decide for themselves based on actual knowledge (not company gossip) which oil may best serve their purpose. Better yet, because of the identification and explanation of the constituents they will now know WHY a particular oil is ideal for their targeted needs. So yes, while I've been a bit absent,  I'm confident it was for a very, very good reason.
There is some bad news to all of this though. As a result of my research, I have had cause to be a bit alarmed with the products that I see widely used in the market today.  One popular company I spoke to as part of my research stated that they did not do ANY constituent reports on their products. Holy cow! Then how in the world do you know that you're not just selling snake oil that will eventually destroy the kidneys or the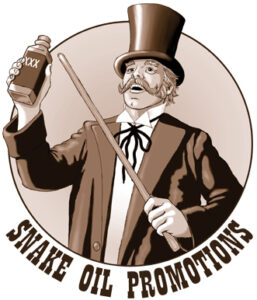 nervous system, etc? I evaluated the contents of another product which is one of the best sellers of a large manufacturer, only to discover that the product contained wintergreen AND white camphor.  Seriously, I just about cried. I have a lot of friends who are head over heels in love with their present essential oil choices, but who are uneducated on such important matters as the constituent make-up of their oils.  It's important to note, though, that  I don't believe that these companies are trying to do anything malicious. I prefer to think that they are just ignorant of what they are doing to people's bodies as a result of their ignorance of the impact of essential oil constituents.
Another popular company I researched claimed that they used "the slightest amount of pressure" in their essential oil extraction process. What they don't understand is that you can't have any pressure without having accompanying heat at high temperatures (just look at the gauge on any pressure canner).  So if you are using even "the slightest amount of pressure" then you are compromising the integrity of the constituent make-up, even rendering them useless, only to have people pay $100 for 5 ml.!   I have to say, though science classes weren't my favorite in school, I am grateful for the sense of certainty we can have, even in the world of essential oils, if we will just apply a few sound theories when determining which is best for our needs.  I'm especially grateful to know that being sick and poor, and having no hope for recovery does not have to be a persons way of life. They can spend a fraction of the money they would have on a doctor's visit and receive results that are even impossible in today's pharmaceutical industry.  To me this book represents a sense of clarity that's been absent in the world of essential oils. But more importantly, it represents a hope to address as many of our health and wellness scenarios as possible without feeling like our hands are tied due to the skyrocketing medical costs or ineffective, addictive and harmful pharmaceuticals.
If you'd like to get the book, you can get it at www.beyoungeo.com/8285 It is item number 3135 and it's only $28 in spite of the hundreds of hours that went in to putting it together.  Also, if you're game to really getting a broad grasp on the constituents as they stand alone, you may want to check out the book called Advanced Aromatherapy by Kurt Schnaubelt. It's only $11.77 on Amazon. It doesn't get into the nitty gritty of the specific oils like the M.A.P. Constituent Guidebook does, but I found it to be a great and helpful resource. If you haven't already enrolled for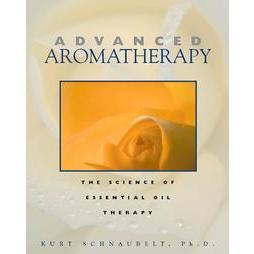 free on Be Young's website, you'll need to use the number "8285" in order to be able to place an order.
CORRECTION: Apparently, due to the high demand of this book, they are presently only permitting  Be Young Sharing Partners to purchase it through their back office. This means that in order to get it, you'd need to "enroll as a sharing partner" first. Fortunately, it doesn't cost anything to do so and you can then order everything wholesale instead of retail. It is my understanding that after they get their 3rd edition printed this week they will make them available to the public. To order after enrolling just "Log In" as the distributor. That will take you to the back office. Then click on the "order" icon and then click on the left on "new order." You'll be able to either put in the item number of 3135 or "guidebook" and you'll find it.  Grrrr... Oh, and by the way, unless you're planning on earning a living with this, I would not worry about putting in a real social security number. It's not legally required unless the company would be paying you commissions.
A quality essential oil will have an unlimited shelf-life and will give you all the impact you need with just one single drop on a regular basis. Indeed, one drop of pure and potent essential oil contains enough microbes to affects every single cell  in your body within 20 minutes. If your oil contains the right constituents, then you should never feel like you have to apply more and more to get the result you need. Also, while it should go without saying, I'd strongly recommend staying away from any essential oil manufacturer who does not test every batch of their essential oils on a third party basis. An essential oil should garner a soil test in order to ensure there are no pollutants in the soil which then manifest themselves in the oil. An essential oil should never be stored in a carrier oil such as almond, grape seed, or coconut. While these three oils are good for you, they can easily compromise the integrity of the oil if the essential oil is stored therein.  One last thing, keep in mind that the body functions as a whole. If there's a problem with acne on the face, that's actually a good indicator that the liver is out of whack. Essential oils don't need to be told where to go for you. They communicate on a cellular level and are thus directed to the appropriate cells which are lacking in cellular nutrients.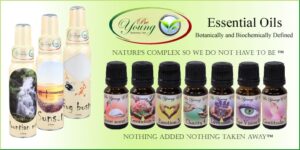 Just by way of reminder, we've got Vox Day, author of "The Return of the Great Depression" and guest columnist for World Net Daily (www.wnd.com) with us on tomorrow's radio show. This guy is blunt as a spoon, with plenty of expertise to back it. The title of his book will give you the right idea as to what he'll be discussing. I suspect you'll enjoy it! And if you miss it, no problem; it will be archived. Just click here to listen to it.
© 2019 Of COURSE this post is Copyright Protected by Preparedness Pro. All Rights Reserved. NO portion of this article may be reposted, printed, copied, disbursed, etc. without first receiving written permission by the author. This content may be printed for personal use only. (Then again, laws are only as good as the people who keep them.) Preparedness Pro will pursue all violations of these rights just as vigorously as she does any of her other freedoms, liberties, and protections.