We've been told to remember our hat, our coat, and sometimes even a clean pair of underwear, but in my opinion, no preparedness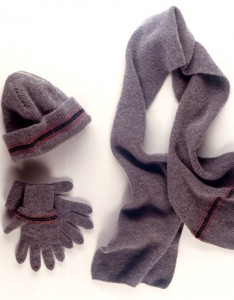 efforts are complete without the proper gloves. Yup, gloves—and I'm not talking about the obvious ones needed to protect our hands from freezing weather. I'm talking about the other gloves that you'll wish you had if you get thrown any of the potential curve balls of more widespread and challenging times.
First and foremost are good, heavy work gloves.
An earthquake, flood, fire,  or other angry acts of Mother Nature naturally involve clean-up, and believe me, regardless of your present work ethic, it's doubtful that you've ever worked with your hands nowadays as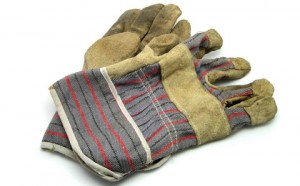 much as you'll need to amidst clean-up work.  Heavy gloves will protect your hands and make the work much easier. The last thing you want to do when you're life is thrown into chaos is to cause unnecessary wounds to your hands in the form of cuts, blisters, splinters, skin punctures, or burns. Such wounds could actually end up as life threatening if ready access to  medical services is compromised.  There have been all too many stories I've read throughout history in which someone died because of an untreated, seemingly insignificant wound.  Keep in mind too that with hard work, a single pair of gloves isn't likely to endure an entire year of hard labor, and since I believe in being temporally prepared for at least a year in all things, I'd suggest having backups for your backups.  The good news is that I am always finding great, rugged gloves on sale. As such I've stocked up not only for myself but for those of you who didn't read this article. *grin*
Now, let's move on to the gloves which serve medical purposes. I suggest that you have plenty of latex or vinyl gloves on hand. I can't watch the movie "Pearl Harbor"  or an episode of  M.A.S.H. without convincing myself that I need some more medical gloves.  A mere 30 minutes of frenzied medical care will cause even the most well-stocked supplies to be depleted rapidly. Keep in mind that regular folks like you are the first responders to any and all scenes of chaos. Remember that the nurses and doctors use gloves to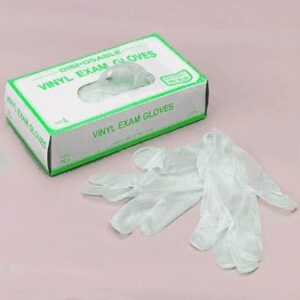 provide protection against disease for themselves as well as to others by changing their gloves as they move from one patient to another. Medical gloves will come in handy in the event of a contagious environment (as will air masks) such as a pandemic or quarantine situation.  While yes, some of you may be allergic to latex, I would assume that you'd stock up on an alternative. However, nowadays medical facilities are required to provide a non-latex option for patients as they may be severely allergic.  I'm just going to give you my opinion here on that.  If there comes a time when this squeamish gal is needed to adminster first aid to either an individual or a multitude of individuals, I can guarantee you that the last thing that will be on my mind is whether or not I have non-latex gloves and hope that I'm not trying to save the life of one of the 4 percent of the human population that's sensitive to it. If you find yourself unprepared with medical gloves when needed, try putting your hand in a plastic bag when dealing with blood or like-body fluids; or you may use a clean pair of household cleaning gloves.  The wholesale clubs also sell food handling gloves. These are much less expensive than the traditional medical gloves and don't contain any latex, so they may be a viable option.
Next—the garden gloves.
Yes, I realize you may be reading this from the comfort of your 10th floor condominium in the middle of a concrete jungle, but I presume that if you're reading this you have a mind which thinks about "what if" scenarios, not what is right this minute. I'm sorry to even have to say this, but I am 100% positive that there will be a time of a serious food shortage right here in the United States (and certainly in other nations). That means that you may very well have to grow your own food. (presumably if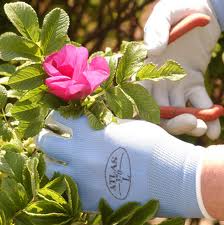 you're in a metropolitan area now you'll relocate to one that's conducive from growing food.) Something as simple as pulling the sucker stems off of tomatoes goes a lot easier when you have proper gardening gloves to give your hands protection, without compromising the dexterity like heavy work gloves would.  And believe me, I'm grateful for garden gloves every time I have to handle the prickly stems and leaves of my squash plants or when weeding the garden or pruning my roses. (Rose essential oil contains the highest amount of beneficial constituents and the most applicable to all of the body systems; so yeah, I could envision myself purposely growing them, especially in a time of widespread challenge.)  Now is the perfect time to find these kinds of gloves on clearance at your local stores or plant and garden nurseries.
Lastly, the gloves needed for sanitation.  In our precarious position of living among such a volatile infrastructure, it wouldn't take much to prevent us from having access to the luxuries of "clean and sanitized" that we're used to. Our own homes could quickly become a cesspool of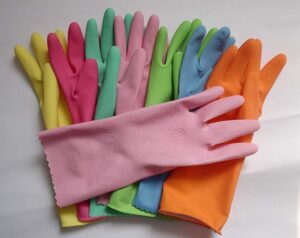 waste and biohazard with just the right amount of rain, earth tremor, or even budget cuts at the municipal level. If there's even the slightest interruption to our water supply household cleaning gloves will become a necessity (along with air masks and high top rubber boots).  To be blunt, no, you do not want to tackle the sewage mess coming up from the drain in your shower without proper protection.  I am constantly cutting coupons for these items; picking them up free of charge or dirt cheap. And in a pinch, they can serve as medical gloves, albeit a shame to use them for such.
© 2019 Of COURSE this post is Copyright Protected by Preparedness Pro. All Rights Reserved. NO portion of this article may be reposted, printed, copied, disbursed, etc. without first receiving written permission by the author. This content may be printed for personal use only. (Then again, laws are only as good as the people who keep them.) Preparedness Pro will pursue all violations of these rights just as vigorously as she does any of her other freedoms, liberties, and protections.