Well, I'm back from playing around and taking some time off, so your update is coming on a Wednesday. :-) Hey, better late than never I suppose.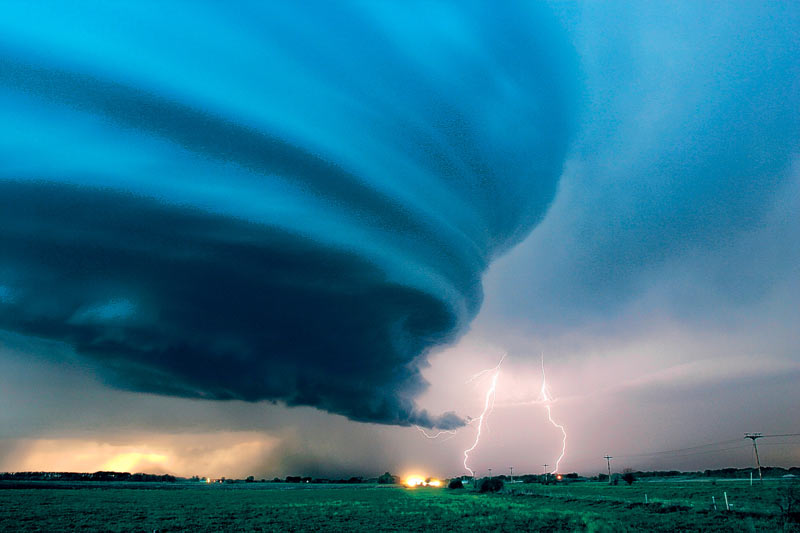 Wow. Can you believe it's June already? The weather sure isn't manifesting that. We've got record levels of rain, snow, and even low temperatures here in the West. Record dry weather back east. And record number of tornadoes and devastation as a result of said tornadoes.  Think Someone is trying to tell us something? Wow. What a way to start off the summer season.  These records aren't just for the decades. Some of these are records for the last 150 years! It will be interesting to see what the hurricane season is like this year.
We'll be announcing the winner of the drawing for the Three Pounds of Molasses--complete with usage instructions, of course--within the next few days. I haven't had time to decide what the drawing is for this month yet, but your comments on Facebook and here on the blog as of today will still go towards you entering to win. Yesterday I found an article stating that Russia was going to be allowing wheat exports again beginning July 1st. Yes, this bit of news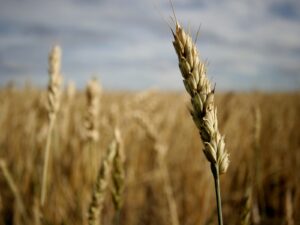 is like spitting in the ocean, and the wheat quality isn't what we use here in the U.S., but I'm grateful that it means that some nations will get more of what they are in need of. Keep in mind that these tornadoes that have hit, have specifically hit our heartland of agriculture. Add to that the very dry weather that we're having in other key growing areas and you'll realize that the food pricing is not going to get better any time soon. Where we used to have 1 out of 5 folks involved in the agriculture base of this nation, we barely now have 1% What's more important is that one percent is only able to deliver due to a heavy reliance on a very precarious transportation, chemical, heavy equipment and technological system. If anything puts a wrinkle in that system, you're going to see the natural consequences of an out-of-whack supply and demand. Also, Goldman Sach's came out yesterday and stated that they believed that the gas would be up to $5 a gallon relatively soon. Since, in my opinion, they are a part of the contrivers of such pricing, I have no doubt that such will be the case. That will make food prices go even higher, of course.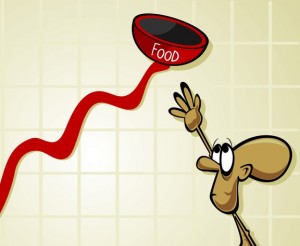 One other tidbit of news. I've had e-mails in the last two days of two key food manufacturers having to raise their food prices. This is interesting because the food industry has been doing all they can to hold off on raising prices. One of them specifically blamed the soaring costs of chocolate primarily for their rise. So here's a suggestion for you—cocoa is not going to get any better. And cocoa has an infinite shelf-life, so if you've got some spare dollars this week, I'd go to your local warehouse store and purchase what you are able to now so that you can have a year's supply on this last quarter's prices rather than what I'm seeing happening elsewhere. We didn't have a radio show this last weekend because the whole production team took a much needed break. (That's a tough discipline for the entrepreneurial person, by the way, to give themselves a break, and thus I applaud them for doing so.) That means that this week will be the Do It Yourself Dental Show. I took some time to tend to my garden this weekend too—my first garden EVER—if you can believe that! I'm tickled to see things coming up from SEED. I'm using a variation of the Mittleider Gardening Method. The only reason why it's a variation is because I didn't learn everything I needed to do until I was in the process of putting the garden in. But I'm loving what I'm seeing so far and am especially excited to see what I can do about some of the more "exotic" variations of tomatoes, beans, and cucumbers I planted.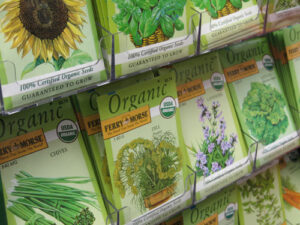 Somebody on here turned me on to Baker's Creek Heirloom Seeds. I went crazy and ordered all kinds of fun variations of things. I can't wait to see if I'm going to get this tiger striped orange melon to grow! Yum! By the way, the other day I took another taste testing tour of some newer Thrive Freeze-Dried foods. I have to tell you. I fell head over heels in love with their yogurts, sausage meat, and ground beef. (The ice cream tasted good, but it just doesn't cut it as ice cream) I did the math based on present cost of goods and so long as you can get them at their wholesale prices, they are worth the money. They were SOOOO very delicious and I've never tasted a freeze-dried meat before that actually still tastes like the meat in its freeze-dried form. And what they've done with the exotic flavors of yogurts like pomegranate—wow! Even the picky hubby was impressed. The Ohio trip is still coming together. I'll give more details as I get them. Lastly, I watched three You Tube videos this weekend that I thought were really well done. Good information as a supplement to the Get Out of Dodge series I wrote last week. Here are the links, parts 1 through 3. Peace in your preparedness!
© 2019 Of COURSE this post is Copyright Protected by Preparedness Pro. All Rights Reserved. NO portion of this article may be reposted, printed, copied, disbursed, etc. without first receiving written permission by the author. This content may be printed for personal use only. (Then again, laws are only as good as the people who keep them.) Preparedness Pro will pursue all violations of these rights just as vigorously as she does any of her other freedoms, liberties, and protections.