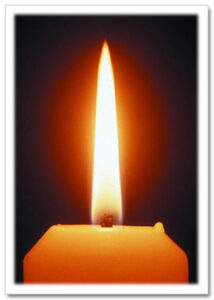 Last year about this time I recommended that all of our readers try a 48 hour experience in which they only used non-electrical sources for light for 48 hours.  For those who did the experiment they discovered the hard way that what they had planned on for lighting didn't exactly provide a suitable amount. Others found that the term "100 hours" is obviously broadly interpreted in the market.  Still others found themselves a bit frustrated with the lack of mobility of light—something that we rarely take into consideration when we're forced to use flashlights and candles everywhere we go in our homes.  However, when I did this experiment I also realized some of these same inconveniences for myself when it came to needing alternative sources of light, but there was a problem revealed during my experiment that really gnawed at me for months.  The problem was the serious compromise to the safety of my home as a result of needing to use  candles,  kerosene lanterns, and even flashlights.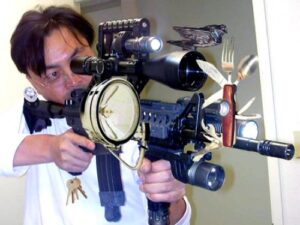 For starters, I don't feel as confident defending my fortress should trouble come calling if I have to have a flashlight in one hand and my firearm in the other.  And I'm sure I don't have to tell you how expensive batteries can be and they don't have the longest, most reliable shelf-life either.  On the other hand, a more disconcerting vulnerability is the potential of a fire hazard that's present even with one of those well-made Aladdin lamps.  While I am not blessed with young children in the home, I know that a lot of you do have young ones in the home. Obviously, functioning with an open flame and appropriate cautions is not a part of their life. But as I was browsing around for a birthday gift in the lawn and garden area of a retail store, an idea struck me.  And I was pretty darn stoked about it; because it would provide a reliable amount of light in the event I needed back-up, it was a less expensive solution, and it didn't require me to rely on an expansive stock of flammable items in my home and allotted me a more stable and regularly accessible light source.  Woohoo!
Now to be frank, some of you may have already thought of this and may not be as excited about it as I am/was. But for those of you who are several steps ahead of me here, just play along like my sweet husband does when I'm excited about an idea. At least nod your head and smile. OK?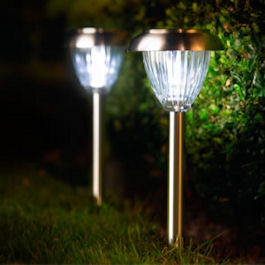 You know those solar powered lights that you can buy to place along your walkway? They usually are sold in such a design that they can easily be staked into the ground.  Basically they are made with a small solar panel, a rechargeable battery (usually a really low end) and come in varying home décor styles. They charge up during the day while there is sun, and then they emit a modest amount of light for 6 to 10 hours at night depending on the strength of the rechargeable battery provided and how much sunlight was generating during the day. Most varieties also come with a small on/off switch.  Their prices range from $4 to $20 each. From a preparedness mindset having these for their intended use is a boon to a person's home security, even in more trying social circumstances, but these can also easily be adapted for use in the home.
Think about it. Every time you walk into a dark room, you flip the switch for light, right? With me, I don't see very well without a good amount of light.  I frequently find myself turning on all of the lights in my immediate area in order to function properly—sometimes even in the middle of the day. When I tried the 48 hour experiment, I found myself feeling a bit oppressed and out of sorts trying to function with my alternative light sources.  I'm happy to say that I didn't have this same sort of experience when trying out my idea.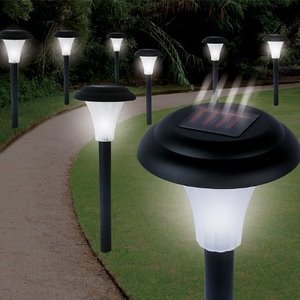 All you need to do is purchase several of these solar panel lawn and garden lights. A fellow prepper gave me the idea of replacing the rechargeable battery that comes with the lantern with a higher powered rechargeable one. This way the solar panel will be able to store more power during the day which will provide a stronger light as well. Place the solar lights out during the day where they will get the maximum amount of sun exposure and then just before dusk, bring in the numbers of lights that you'll need to use in the home.  I suggest making a kind of stand/container resemble a vase with some two by fours, so that all you have to do is put the stake in this stand to conveniently provide stability for the light. You can set the lights to come on automatically when placed in a dark room and have them stay on until sufficient natural light comes through, or you can use the on/off switch and just have the light source placed in a convenient spot upon entering the room or area. Rechargeable batteries won't get fried in the event of an EMP disruption, and the solar panel should stay in tact during such an event as well, unless there are bypass diodes used in the unit. In such a case, the bypass diodes would be damaged in the event of an EMP and your lamp won't work unless you cut them out, rendering them out of the equation.  Otherwise this is a good, overall plan for alternative light that eliminates fire hazards and some other inconveniences.
Another plus, the Fall and Winter seasons usually bring with them deep discounts on such items. So do a little internet searching for some great deals. Personally, thanks to some strategies of the Self-Reliance Revolution, I don't believe I'll pay a dime out-of-pocket for either the lamps or the rechargeable batteries.
Lastly, there may be some merit in you being able to use all of those smaller solar panels to accomplish some other critical uses in the future—of which I haven't thought of yet; but I'm sure I will come up with an idea or two sometime in the middle of the night. And on that note, I'm going to sign off now before I approach a Martha Stewart type of personality and beam too brightly about this idea—yes, of course the pun was intended.  I do hope that you find this helpful in your preparedness efforts though.
Hope you all have a BRIGHT and wonderful New Year!
© 2019 Of COURSE this post is Copyright Protected by Preparedness Pro. All Rights Reserved. NO portion of this article may be reposted, printed, copied, disbursed, etc. without first receiving written permission by the author. This content may be printed for personal use only. (Then again, laws are only as good as the people who keep them.) Preparedness Pro will pursue all violations of these rights just as vigorously as she does any of her other freedoms, liberties, and protections.