by Kellene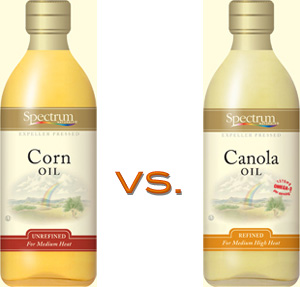 With a significant background in marketing, I have become convinced time and time again that just about anything—good or bad—can be promoted successfully with the right kind of marketing.  As I've watched the political, consumer goods, and news industries over the past year more keenly, I have realized that in some cases strategic marketing is the only reason why some celebrities, consumer products, pharmaceuticals and politicians are familiar to the general populace.  The reason I point this out is because the existence of canola oil and it's wide acceptance is due solely to some well-funded marketing and public relation schemes--yes--schemes.  It certainly isn't because it's a trustworthy or nutritious food.
So, where does canola oil come from? Imagination, that's where.  This is an easy question to answer when one asks about the origin of coconut oil, almond oil, grapeseed oil, etc.  But I suspect none of you have ever gone hunting for canola creatures during the fall weather.  I'm quite certain that the Canola family doesn't run around incognito with dark sunglasses hanging out with the Loch Ness Monster either. The fact is, there is no legitimate source for "canola." That's right. Legitimate. As in not a bastard. (Gosh I hope I don't offend anyone using that word in its non-curse sense of definition.)
Since it was originated in Canada, it was called "Canada + oil= Canola oil. The name was a carefully crafted, purposefully innocuous sounding name for a chemically derived oil. The marketing brilliance behind promoting canola oil into acceptance at nearly every restaurant and food manufacturer in the nation rivaled that of any vicious political campaign ever seen. If the same people who promoted canola oil as "healthy" could work for the current administration, we'd have a king now instead of a Commander in Chief.  Not only was this oil accepted, vendors REPLACED beautifully healthy palm oils with the chemically contrived canola oil and even got them to place big signs in their place of business to brag about the fact. They got people all over to emotionally and intellectually buy into the spin. They even affected the thinking of some of the otherwise most brilliant scientists and doctors in our nation—believing that canola oil was the savior of the fat industry. The marketing spin was so powerful that countless health and nutrition experts—otherwise intelligent people—accepted canola oil as a part of a "quality" everyday diet, and in doing so,  shunned the very foods which were needed to fight the negative health effects of canola oil, such as coconut oil. Saturated fats (particularly the medium chain ones) actually protect the body from some poisons, fungus, bacteria, etc.  Canola oil has the LEAST amount of saturated fats out of any other oil you could select. (6%).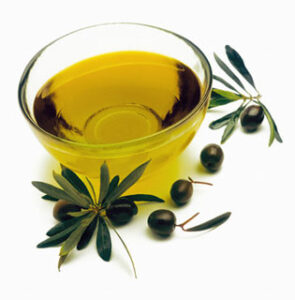 Canola oil was one of the pioneers of the genetically modified food team. It was a way for them to test the waters, so to speak. "Could we convert Americans to using this engineered chemical with the right amount of commercial influence? The answer was a resound "YES!" for the interested parties. And it's created a litany of monsters ready to ride the coattails of the path to success which canola oil has forged.
The mechanical industry has long used this industrial-grade oil which comes from "Rapeseed." Of course the name had to be changed to "canola." Who in their right mind would use an oil called "Rape?"--although it's quite appropriate once you understand the adulterated process in creating it. Rapeseed is a part of the mustard seed family.  Rapeseed oil has also long been used in insecticides (great for roses, actually), pesticides, colored dyes, detergents, synthetic rubbers, and even in the creation of biological weapons. To engineer canola oil from Rapeseed oil it must go through a heat and refining process. This process ENSURES that the canola oil contains trans fatty acids. In fact, this process is called by a name you may be familiar with "hydrogenation." As an interesting side note, some numbskull in England promoted it all throughout the country (and Europe) as an animal feed additive. He was even successful for a number of years ('86-'91) until it was BANNED as a harmful chemical to animals and humans. (It's amazing how much more health minded those governments are in some aspects, compared to the U.S. when they are actually footing the bill for all of the medical care). Rapeseed was actually blamed for being the cause of "Mad Cow" disease entering the human food chain—through cattle consuming the poisonous feed. This is because it is poisonous to both animals and humans—period.
What is the impact of Canola Oil in our diet?
So yes, we have canola oil oozing from nearly every processed and fried food in existence in our food chain. How did that happen?  Well, brilliant marketing minds convinced people that so long as it was genetically engineered properly, this poison would somehow be rendered safe for human consumption. Now remember what I've taught you. If something doesn't make sense...follow the money.  Ding Ding Ding! It won't be a surpise to anyone when they understand that canola oil has governmental backing--oh, and heavy U.S. and Canadian Treasury investments. As such, it is subsidized by both the U.S. government and the Canadian government.  They are in hot financial water if the canola industry goes bust, which is exactly why the canola propaganda machine has created websites, prime time commercials, and endless amounts of "reliable literature" to convince you that "all is well."
In lab testing, even the rats died off quickly. Even when a lab rat was saved from the canola diet, it still had scars to manifest the danger already done to the body. Ironically, though, canola oil is touted as being a better fat option, the testing showed horrible fat deposits which lead to kidney, liver, thyroid and adrenal gland failures. But hey, it's perfectly safe. There's a reason folks why canola oil does not come out of fabrics. It's a freak of nature. On the other hand, almond oil, olive oil, coconut oil, and other healthy oils are easily removed from clothing, carpets, and upholstery.  If it's that hard to remove from a piece of fabric, imagine how challenging it is to your vital organs and your blood?! The smoke from Rapeseed oil has been claimed to even cause cancer . (Amal Kumar Maj.  The Wall Street Journal June 7, 1995 pB6)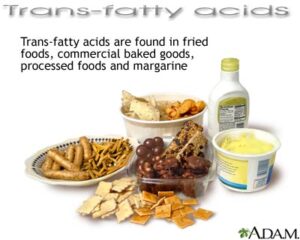 Hydrogenation is accomplished by heating the oil to very high temperatures and then blasting them with hydrogen atoms which creates trans fatty acids. When trans fatty acids are in the blood stream, the red blood cells do NOT bind easily with insulin, thus creating a connection between the use of canola oil (and other bad fats) with the onset of diabetes. Trans fatty acids are chemically engineered, thus they are a synthetic invasion on the body. So let's consider this.  When a person has an organ transplant, what's the first thing that they are given after the surgery?  An anti-rejection drug, right? This being the case, because the body is so incredibly intelligent that it knows "this isn't my heart" or "this is a foreign matter where the kidney used to be" and it will try to reject it.  If the body reacts in such a drastic manner to another clean, human organ being placed inside it, what do you suppose it does when we dump foreign chemically engineered invaders? Yup, it creates disease.
Does Canola Oil = Poison?
Now, here's why it really has an impact on your preparedness efforts.  Because it's a poison, its poisonous components only get worse with a small margin of time, light, heat and/or oxygen. It goes rancid very quickly. Problem though—when canola oil is initially rancid, it does not divulge such with a faulty smell. Remember in previous articles in which I've told you "the nose knows"?  Well, in this case, it doesn't until it's way past bad. Due to the absence of double carbons found in saturated fats which are in oils like coconut, almond, etc., there aren't weak links that are typically broken up by free radicals. As such they are much more stable under conditions of heat, light, oxygen, etc. –meaning they are not a fertile ground for producing free radicals. Whereas canola in the body is a three ring circus on free admission day. Rapeseed oil contains as much as 55% of erucic acid as well—a VERY toxic fatty acid. I don't know about you, but blessing my food before eating it takes on a whole new meaning when I understand this kind of stuff is perfectly permissible and advocated in my food supply!   Here's some frustrating news—even health food store items contain this pervasive perversion of nature. And by the time they get to their destination they have already been transported in hot trucks, sat in hot warehouses for who knows how long, and gone rancid. So, when you get it, it's already sufficiently decomposed to an even more poisonous rancid state. As Bruce Fife, C.N., ND says in his book "The Coconut Oil Miracle", "All conventionally processed and refined oils are rancid to some extent by the time they reach the store." You may feel differently, but after really researching this oil, I'm thinking that I could use animal fat and do much better than this Frankenstein mess. So were left with a very successful PR machine that has proven once again that money and politics can override truth. The question is, now that you know, what measures are you going to take to steer clear of canola oil?
As additional information and as a great reference to many of the statistics that I've used in this article I highly recommend reading Bruce Fife's book, "The Coconut Oil Miracle." I've received TONS of e-mails of folks who have switched over to better oils—more particularly coconut oil, and have enjoyed some nice physiological changes. Another GREAT resource is this fabulous video
made by Sally Fallon who's the author of one of my favorite books, "Nourishing Traditions" which is based upon the phenomenal research conducted by Dr. Weston Price in the 1920's. (Another book work getting and reading is his book "Nutrition and Physical Degeneration". It will knock your socks off!!
© 2019 Of COURSE this post is Copyright Protected by Preparedness Pro. All Rights Reserved. NO portion of this article may be reposted, printed, copied, disbursed, etc. without first receiving written permission by the author. This content may be printed for personal use only. (Then again, laws are only as good as the people who keep them.) Preparedness Pro will pursue all violations of these rights just as vigorously as she does any of her other freedoms, liberties, and protections.